Project Results
For a Europe, united in its diversity and high quality in its mediation standards.
On this page, you will find the results of the "IN MEDIAS" project. It is our commitment to make these findings accessible to a wider audience in order to further promote mediation in Europe and beyond and to enhance the quality of education. Please feel free to reach out to us if you have any questions or comments and would like to engage in a conversation with us.

The In Medias EU Curriculum offers a comprehensive framework for the development and standardization of mediation skills and knowledge within the European context.
IO 1 – EU Curriculum for Mediation Training
Digital Module "Mediation Simulation"
The digital module comprises a mediation simulation with detailed methodological instructions, providing a dynamic and immersive learning experience.
IO 2 – EU digital Modul for Mediation Training and further training

Publication "Cultural Aspects of Mediation"
This publication serves as a valuable resource, shedding light on crucial aspects of mediation and culture. It is available in multiple languages, including German, English, Dutch, Polish, Hungarian, Portuguese, and Italian, ensuring its accessibility to a diverse global audience.
Dear readers,
This publication is the result of a research group within the In Medias project (Erasmus plus). It is an important contribution to the research on current practices and potentials of intercultural mediation.
Using the example of the action orientations of European conflict mediators, it shows how philosophical-ethical maxims, pedagogical concepts, professional-economic orientations, integration in professional discourses and personal world views merge into professional strategies.
An international team of experts from various European countries was assembled under the leadership of Prof. Dr. Busch, a renowned expert in the field of intercultural communication and conflict research at the Faculty of Human Sciences of the Universität der Bundeswehr München. Together, they conducted expert interviews with more than 20 mediators from all over Europe and researched mediation practice as well as known conflicts and conflict solutions in the respective partner countries.
In the course of the project, it became increasingly clear to us that the practice of action is often detached from theoretical knowledge bases. Instead, styles and best-practice models are reconstructed from practice, which show parallels to socio-theoretical foundations, but are no longer explicitly linked to them. It is evident that there is a gap in mediation research, especially in the intercultural context.
This publication is intended to serve as teaching and learning material for the in-mediation training we have designed in the European Union. It is aimed at trained international mediators who work in intercultural settings or who wish to further their training in this field, at experts and academics in the fields of conflict research and cultural studies, and at the general public.
The authors have set themselves the goal of providing food for thought that goes beyond the usual mediation training and allows for a scientific examination of the complexity and ethics of mediation.
The present publication is the synthesis of a map of conflict transformation that the authors have collected in more than 20 qualitative interviews across Europe. Only these voices and the insights gained from them led to the abstraction of the social theoretical demand for a decolonisation of fields of knowledge and action in the further discussion.
Verbatim quotes from the interviews were deliberately omitted for the most part; the anonymised files are available to interested readers. They provide a working basis from which the almost provocative thesis and title of the publication "The Epistemologies of Mediation: Is the Passivity of Mediators a Contribution to Decolonisation?" in intercultural dialogue.
Special thanks go to our In Medias partners, all the mediators interviewed, the trainees of the In Medias training and their valuable impulses, the experts who took care of the translation into the different languages of the partner countries. Without their valuable support, a publication in this form would not have been possible.
This publication appeared in the online Interculture Journal (www.interculture-journal.com) and all language versions (German, English, Dutch, Portuguese, Hungarian, Polish, Italian) can be found on our digital platform www.in-medias.eu.
We hope that this publication will have a lasting impact on mediation training, mediation practice and the understanding of conflict culture in Europe.
We invite you to join us on this exciting journey through intercultural mediation and look forward to your thoughts and impulses on this topic, which you are welcome to send directly to Prof. Busch (dominic.busch@unibw.de) or to me (the project manager of In-Medias – hartmann@consensus-group.de).
On behalf of the entire project group
Dominic Busch and Andrea Hartmann-Piraudeau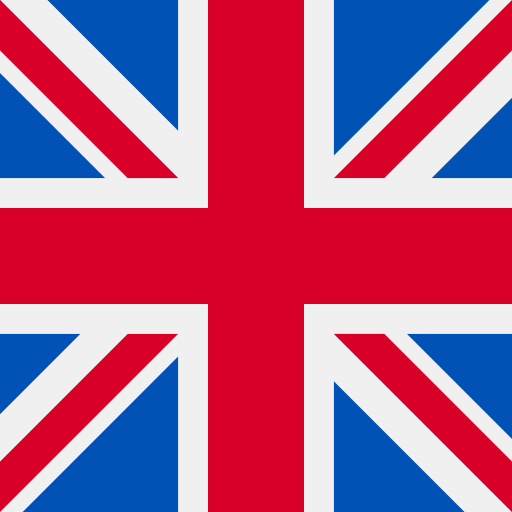 IO 3 – EU Publication
English Version
IO 3 – EU Publication
German Version

IO 3 – EU Publication
Dutch Version

IO 3 – EU Publication
Hungarian Version
IO 3 – EU Publication
Italian Version

IO 3 – EU Publication
Polish Version
IO 3 – EU Publication
Portuguese Version

Interactive Platform Website
The interactive IN MEDIAS website offers a dynamic platform for engaging with valuable resources and fostering collaborative learning experiences.
IO 4 – EU interactive platform