Mediator's Institute of Ireland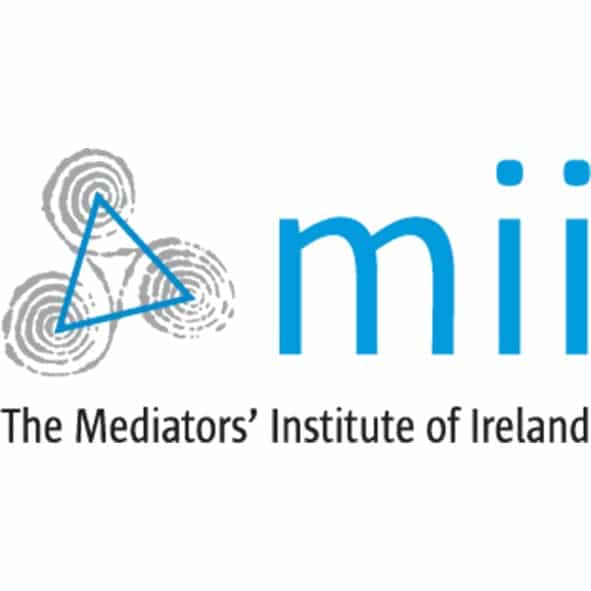 The Mediators' Institute of Ireland (the MII) is the professional association for Mediators in the Republic of Ireland and Northern Ireland. It was established in 1992 to promote the use of quality mediation as a process of dispute resolution in all areas by ensuring the highest standards of education, training and professional practice of mediation and by increasing public awareness of mediation.
Practising MII Mediators have a high standard of training and accreditation and are subject to skills assessment. They have a compulsory programme of Continuing Professional Development and are bound by the MII Code of Ethics. MII Mediators in practice are required to have appropriate professional indemnity insurance in place and are subject to independent regulation. The MII has clear and transparent accreditation, training and CPD requirements that meet international and professional standards.
The MII has different categories of membership which include accredited Mediators, Trainee Mediators, and individuals and organisations which have an interest in mediation.
Members and Advanced Members who hold a current MII practising certificate are approved by the MII to mediate and are bound by the MII Code of Ethics to only mediate where they have the appropriate training, knowledge and competence to effectively mediate.
Phone: +353 1 609 9190 E-Mail: info@themii.ie
The Mediators' Institute of Ireland
Suite 112, The Capel Building
Mary's Abbey
Dublin 7
Ireland